Go behind the scenes with three sports data analytics engineers who are MVPs in helping their teams drive ticket sales, fan engagement, and business growth.
We've all seen sports teams drive a bump in ticket sales by luring a top professional athlete or coach. For instance, after soccer superstar Lionel Messi joined the Inter Miami FC team this year, Major League Soccer witnessed a 1,700% increase in secondary market ticket sales. Meanwhile, the University of Colorado has driven over $45 million in earned media and a 42% increase in sponsorship revenue with the hiring of Deion "Coach Prime" Sanders.
But what about those unsung heroes who drive ticket sales and fan engagement behind the scenes? Just like the defensive linemen who work the "trenches" and get far less publicity than the quarterback, I would argue that sports data analytics engineers are the lesser-known heroes of a team's business growth.
Case in point: meet the three all-stars who joined me on a sports data analytics panel discussion at dbt Coalesce 2023.
Sports Data Analytics Engineering Leaders
Day in and day out, these individuals manage their teams' ever-increasing volumes of data to:
Help drive ticket sales
Improve understanding of their fan base
Increase sales of merchandise, food, and beverages
And unlike sports teams like the Golden State Warriors (who have Steph Curry, a constantly strong host of supporting players, and deep financial pockets), these data teams typically have limited financial and personnel resources to meet their goals.
So how do they score wins for their businesses? Let's hear what they said about their top challenges and how dbt helps solve them.
Red Flag! Top 3 Challenges for Sports Data Analytics Engineers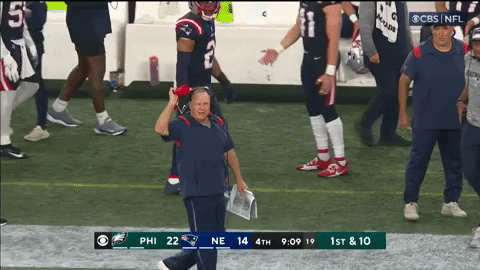 On the field, if a play doesn't go well, coaches can often challenge the referee's call, forcing them to review the play and ensure they made the right decision. Data and business leaders, unfortunately, don't have the same opportunity.
Rather than being reactive to a previous call, they need to be proactive in understanding business challenges, developing strategies to solve these challenges, and prioritizing limited financial and personnel resources.
In their own words, here are a few of the biggest data challenges our sports analytics engineers face:
1: Linking different data sources and data types
"We have a huge variety [of data sources] and one of the biggest challenges we have is trying to link all of that together. There are so many ways fans can interact and engage with us throughout the year." —Jared Chavez
2: Prioritizing resources and initiatives.
"There are so many different sub-businesses….People think about ticket sales and ticket pricing, but we also run a CRM and we're trying to optimize seats, premium sales, the fan base, marketing, food and beverage, retail, stadium concerts, and capital investment projects." —Paimon Jabberi
3: Standardizing data tools and workflows
"When you don't standardize certain practices, it becomes very complicated to share data with teams … [For example], we're trying to share from Snowflake to a data warehouse you've never heard of, and we're trying to figure out Integrations and rights, and it would be easier if those were all in one system."—Keelan Smithers
The panelists discussed additional challenges and priorities such as:
Strengthening data privacy protections for fans
Identifying how to better communicate with fans—including exploration of new channels
Developing better data analytics to drive strategic decision making.
dbt ftw (for the win)!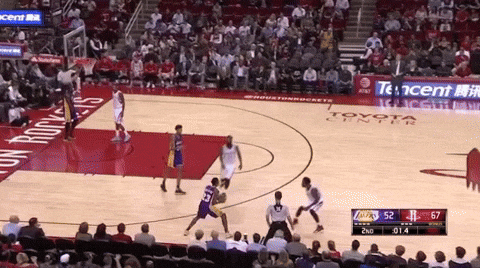 And now for the good news: As sports teams and major league sports organizations seek new data-driven strategies to grow their organizations, dbt has quickly become a core component of their overall modern data stack. The tool empowers many lean sports data analytics teams to improve their data maturity and enhance the fan experience in the same way on-screen sports analytics have enhanced the at-home viewer experience.
Here are three focus areas where dbt is making life easier for data analytics leaders in sports (and every other industry, as well).
1: Data Consistency
At Coalesce this year, dbt announced general availability of its updated Semantic layer. This exciting innovation allows organizations to maintain consistent definitions of important business concepts across the organization.
Chavez said that for the Indiana Pacers, the Semantic layer is the biggest draw to dbt Cloud. He explained that as their vendors continuously change, distinguishing between different types of data can be challenging.
"It's hard to dictate what retail data looks like vs what food and beverage looks like vs ticketing. So the hope is we have an end point where I just have everyone plug into the Semantic layer and say: this is what retail is, and so on." —Jared Chavez
2: Data Quality and Data Trust
Improving data quality is often a major focus for scaling organizations—not just in sports, but across any industry. Getting this right, however, and earning the trust of those making decisions with that data is not always easy.
Cyclists training for the Tour de France, for example, rely on training data to help ensure peak performance leading up to the race. Organizational leadership is no different; they need to trust company data to make decisions that will be critical to that organization's success.
Smithers noted that dbt has gone a long way in helping the NBA quickly identify and resolve data issues so they can maintain quality and trust across the organization.
"There were a lot of times in the past where a dashboard would look normal but underneath it, there was a table that was really important that wasn't running. So, it looked normal but it was bad … and no one knew one of the tables inserting into the dashboard wasn't there, so counts were completely off. With dbt, those things can still happen, but it's a loud failure [vs. a silent failure]. We have notifications set up yelling at people [to alert them] that the job failed." —Keelan Smithers
3: Data Standardization and Sustainability
Regardless of where an organization is on its data journey and dbt maturity curve, almost every organization is working to understand how to better manage the increasing complexity of their data.
Coalesce 2023 was a testament to this fact, reviewing once again the scope of dbt's product releases. Tools like dbt that help to reduce data complexity and enable data engineers, analytics engineers, and data analysts will greatly help to improve organizational sustainability and growth.
Jabberi explained how dbt helps the Seahawks with this.
"dbt is going to help us out a lot in [standardizing our data] and making the core model of our business much more sustainable. Enabling other people on our team to meaningfully add to this…that's a big passion for me and my team. To enable people younger in their careers to grow in their skill set and add value to the business…I think dbt is going to help us a lot with that." —Paimon Jabberi
The Next Generation of Analytics Engineering in Sports
Next-gen stats are not just for the professional athletes. Analytics engineers across all industries and verticals are also producing next-gen stats. While they're not the type of stats you'll see splashed across major media and social media networks, they play an important role in giving businesses highly detailed insights into how their business is performing.
All three of the panelists expressed excitement about the growing field of analytics engineering and how tools like dbt are greatly accelerating this movement.
"This whole analytics engineering trend is helping bring validity to people growing their careers and becoming more than just (data) analysts. I think in multiple ways—not only with dbt as a product, but also with the industry as a whole—it's pretty cool to see that that [analytics engineer] title emerging for people." —Paimon Jabberi
"The company [where] I worked before had a vision of starting just with analytics engineers. We were going to build out to five or six before we hired any analysts or data engineers. The theory was, each of us could own an entire vertical and have no blockers other than our own time. That was really empowering." —Keelan Smithers
"We're starting to see the (data engineering) learning curve come down and we're finally starting to see analysts who 5-10 years ago probably didn't even know what SQL was, pick up on these tools. The nice part for me is I can hand someone a SQL workbench and not watch them gloss over anymore. dbt has finally made this process a lot easier." —Jared Chavez
Instant Replay: Key Takeaways
Just as a referee will review a play to ensure it was called correctly, here is the instant replay of what we covered here and within the panel discussion.
Small data teams. Data teams on the business side of a professional sports organization are typically small, not too dissimilar from many mid-sized organizations. As a result, many of their challenges are similar.
Numerous challenges. Some of the major challenges faced by these organizations include integrating a large number of data sources and data types, strategic initiative prioritization, resource allocation, and the standardization of data tools and processes. (Sound familiar?)
dbt makes it easier. dbt is greatly helping to improve the way in which organizations reduce the complexity of their data, improving data quality and trust, and helping teams better standardize their overall data workflows and processes.
Analytics engineering is growing. dbt is helping to pioneer this movement. Teams are becoming significantly more familiar with data and analytics engineering concepts, which is helping to accelerate and improve data-driven decision making.
Before time runs out, I have one more key highlight to share. Because this was a sports panel, my personal favorite takeaway was learning what a "Pacer" is from Jared Chavez.
"The Indiana Pacers have been around since the ABA era back in the early 60s. When the team was founded, it was named after the pace car at the Indianapolis 500."
And, there you have it! It was so much fun to moderate this sports panel at the dbt Coalesce conference this year. I appreciate the support and engagement from Jared, Paimon, and Keelan. Thanks again to the dbt Coalesce team for selecting this topic for a panel at this year's conference!
Ready to Improve Your Data Analytics Game?
Data Clymer offers a collection of helpful resources on data analytics in sports, as well as a range of data consulting services and modern sports analytics solutions. Our team of data experts has helped many major league sports teams achieve their data goals, like those mentioned in this piece and others like the San Francisco Giants and Las Vegas Raiders .
For more insights, check out Winning Fans and Growing Revenue, a recap of our recent panel session at the 2023 Snowflake Summit, where you'll find data strategies and insights from the Minnesota Vikings, Chicago Cubs, and Orlando Magic.